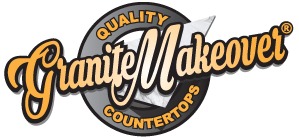 We Rock Granite Birmingham
34180 US-280, Childersburg, AL 35044
Serving the Birmingham Area!
including : Birmingham, Birmingham Alabama, Alabama, Huntsville, Alexandria, ,
---
We Rock provides quality Custom Countertops in Granite Quartz Marble and more for Residential and commercial projects through out Alabama.
Our Showroom and
Countertop fabrication facility is near Birmingham Alabama
at 34180 US-280, Childersburg, AL 35044. We have over 10 years providing custom Countertops to homeowners and builders completing projects both large and small. From Bathroom vanity countertops, Full kitchens Countertops to large scale commercial projects the team at We Rock Granite will get the job done on time and on budget.
Our special thanks to you and your team for the wonderful job you did on the Beautiful countertops. You guys was delighted with the presentation and especially appreciated your suggested modifications. The extra time and effort you put in were certainly worthwhile. It is a joy for us to work with such dedicated and talented team. Words cannot describe how Satisfied we are ..thanks again!!
Dannyel was so good to work with. Super friendly and knowledgeable. I feel he goes above and beyond to make sure that you are happy. My wife and I are totally satisfied with every aspect of our experience with We Rock Granite. We would highly recommend.
See Specials Page for Great Deals!
More than 60 different colors in stock and available for viewing at our Birmingham, Alabama Location. Call for an appointment
Featuring a wide variety of stones, from consistent to exotic, in both of our locations, we will get your project off to the right start. We Rock Granite will see it through to the end with our infinite upgrade ideas, including tile design and installation, lighting ideas, plumbing, etc... From consultation and design to removal and installation, We Rock Granite is your Top notch stone work Specialist.
We work with and for You every step of the way!!